What we do
We are a global, specialist professional recruitment group, offering recruitment through Robert Walters and Walters People, and recruitment outsourcing solutions through Resource Solutions.
"Our story begins in 1985, when our CEO, Robert Walters, opened the first office in Central London. Rob has led the company ever since and has the same passion and commitment today. Over the last 34 years the business has grown and so has our ambition. We now operate across 30 countries and employ over 4,200 people. It's a powerful success story built on the strength of our people. That's where you come in. We need talented people to help us continue to build long-term, high-quality relationships with our clients and candidates."
Giles Daubeney, Group Deputy CEO
Mission, values and purpose
We want to be the world's leading specialist recruitment consultancy and recruitment outsourcing provider. That means being the first name the world's businesses choose whenever they need to hire the best.
And being first means being clear in terms of the quality of service we provide our clients and our candidates. Our focus on quality in all we do, integrity, and teamwork are values that run through the heart of the business.
Together, these values underpin our purpose as a business: powering people and organisations to fulfil their unique potential. So every decision we make enriches our client relationships, deepens our candidate understanding and strengthens our commitment to colleagues.
From the first office to the 30th country we want to create a fulfilling environment for our people to work in and instil a belief in doing things the right way.
Robert Walters
Established in 1985, Robert Walters plc is a world-leading specialist professional recruitment consultancy and the core brand of the Group. Hiring managers worldwide rely on us to find the best specialist professionals and our clients range from large corporates through to SMEs and start ups. We recruit people for permanent, contract and interim roles globally. Find out more about Robert Walters.
Walters People
Walters People is part of the Robert Walters Group and is our junior professional staffing brand operating across Belgium, France, Ireland, the Netherlands and Spain. We focus on recruiting temporary and contract positions but also recruit junior permanent roles across operational accounting, tax & treasury, finance, banking, HR & payroll, business support and sales. Find out more at Walters People.
Resource Solutions
Resource Solutions is a provider of recruitment process outsourcing (RPO) and managed services. Since 1997 we've been helping the world's leading businesses shorten their time to hire, and cut recruitment costs – amongst the biggest for any business. We're known for the quality of our delivery, innovation and our people. Find out more at Resource Solutions.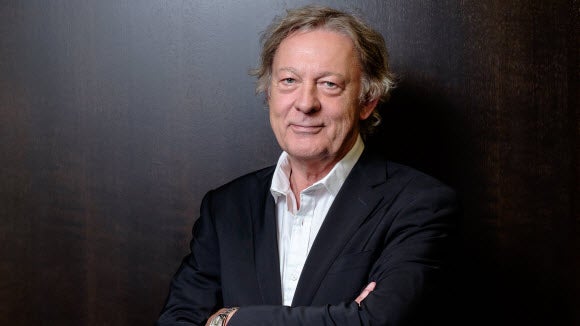 Our strategy
The Group's strategy for growth is centred on international expansion and discipline diversification.
"Driving growth through expansion into new geographic locations is key. Our growth is largely organic, with the group only making 3 market-entry acquisitions in its 34 year history. Driving growth through building scale in existing disciplines and the launch of new disciplines ensures there is no shortage of opportunity for development."
Robert Walters, CEO
We recruit specialists in most professional areas. These are the core disciplines that we recruit in the majority of our locations. Our larger businesses recruit across many more areas and break down their core disciplines into many different specialist teams. We hire professionals from these disciplines to become recruitment consultants. 
Accounting & Finance
Banking & Financial Services
Engineering
Human Resources
Information Technology
Legal
Sales & Marketing
Secretarial & Support
Supply Chain & Procurement
Recruitment Process Outsourcing
Entrepreneurial
We give people the freedom to learn and make their own decisions. The business suits people who are energetic, dedicated and who have the drive to succeed. It's a great place to be your own boss as part of a global business.
Fun
To work with such a group of like-minded individuals makes the day-to-day working environment enjoyable. We work hard through the week and then on a Friday we actually want to go out together to catch up on the week. 
Meritocratic

We're very good at identifying future leaders, it's part of every MDs objectives to look at who's coming through the business, who can take a step up and who can run teams and offices. Taking the next step is solely based on your performance - you can progress quickly into a senior role.