Robert Walters Group launches the UK Young Artist of the Year Award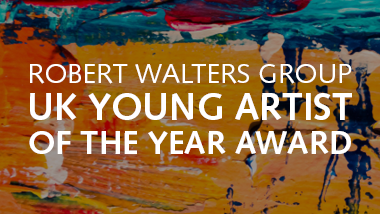 The Robert Walters Group is proud to partner with the UK Young Artists (UKYA) and the Saatchi Gallery in presenting the Robert Walters Group UK Young Artist of the Year Award.
The inaugural award seeks to discover and champion exceptional young artists whose work demonstrates a strong and original vision which represents contemporary Britain and sparks new conversations across the UK art scene.
Powering a new generation of UK artists to fulfil their unique potential
From an open call across the UK, ten artists whose unique pieces of art reveal their own perspectives as well as embody the UK's richly diverse population will be selected to exhibit their work at a VIP awards evening hosted at London's prestigious Saatchi Gallery on 7 October 2019.
The winner of this year's Robert Walters Group UK Young Artist of the Year Award will receive a £10,000 cash prize, with the runner-up receiving a £5,000 cash prize.
Robert Walters, chief executive officer of the Robert Walters Group commented:
"Providing opportunities for ambitious professionals to achieve their potential is the foundation of our business and so we are proud to announce this new Award. We believe it will help launch the careers of the next generation of exceptional UK artists."
Call for entries
From Monday 15th July, artists aged between 18-30 from across the UK are invited to submit artwork to be assessed by a panel of judges, comprising curator and artist, Rosalind Davies; Philippa Adams, Senior Director of the Saatchi Gallery; artists, Gavin Turk and Michael Forbes and Robert Walters, CEO of the Robert Walters Group.
Call for entries will close at midnight on Sunday 1 September 2019.
Click here for more information about the award criteria, eligibility and how to apply.