Why I'm supporting Movember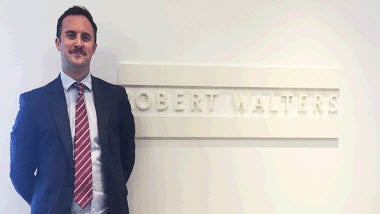 Movember marks the time when men around the world grow a moustache, to raise awareness and funds for men's health, specifically prostate and testicular cancer. Established in Australia in 2003, the campaign was created to encourage men to talk about real issues and to get them involved in changing the face of men's health, one moustache at a time. Sydney manager, David Taylor, tells us his personal story and explains why he is supporting Movember this year.
"Back in late 2013, I spent my one and only trip to Adelaide as part of the Barmy Army, dressed as Gene Simmons from Kiss. I sat for two days in sweltering heat watching England get thrashed by 218 runs in the Ashes as the Aussie fast bowler Mitchell Johnson battered the poor English batsmen, earning him Man of the Match. A moustachioed Mitch terrorised England's batsmen to the point that they were physically scared of the Aussie paceman. Johnson believes that level of fear was exacerbated by the purely psychological tactic of deploying some hair around his lips.
"I think (the moustache) does give you that little bit of extra agro as well when you have the stare going on," Johnson told News Corp Australia.
The origins of Movember
It was therefore fitting to discover that Adelaide, South Australia, is where the Movember charity originated. Back in 2003, a group of Australian men came up with the novel idea of encouraging men to grow a moustache for the whole of November and ask people to sponsor them to do so. Seeing as I was able to grow a fierce beard and 'tache' as early as my 11th birthday, it was always going to be a charity I would be drawn to.
As a manager at Robert Walters, Sydney, I'm always looking for ways to motivate my team to get things done early and to be proactive in their work. Movember is a global charity that raises awareness for men's health issues such as, prostate cancer, testicular cancer and men's suicide. One of its main aims is getting men to be proactive and check an eventual condition early, which apparently most of us are not very good at doing. So like with my team, I thought I had a duty to be proactive here too.
My story
I first came to appreciate the importance of medical checks when my father was diagnosed with prostate cancer in 2010. I still vividly remember being sat in the office in my hometown of Birmingham in the UK when I got the call I'd been dreading from my mother. Nothing could really prepare me for the shock of hearing he had cancer, as you naturally presume the worst, especially when it's your first family member to get such a diagnosis.
Thankfully my father, after a very stressful and traumatic few months, is now fully recovered. The main reason his operation was a success is that he was proactive, and accepted a free check that his work was offering to all staff over 50. Had he waited another two years until the standard testing age of 60, he would most likely have not been so lucky.
It's great to see so many people of all ages and backgrounds taking up the Movember challenge and having fun doing it. This is my third time growing the 'mo' and I've already raised over $2000 - a decent amount - but only a small drop in the $175 million that Movember has raised globally since its inception.
If you can commit to growing and tending to a 'tache' for a whole month, and face the inevitable ridicule from your mates (and likely clashes with your partner over your spiffing new facial fuzz), then surely you aren't too scared to get yourself checked, or to reach out to a specialist over your health and mental wellbeing. Movember is certainly not an easy challenge and does require a good amount of commitment, but it's nowhere near as scary as a Mitchell Johnson bouncer, and if it gets men talking about their health and being proactive then it has to be worth it."
Together let's make men's health better. Donate now: http://moteam.co/rw-mo-bro-s