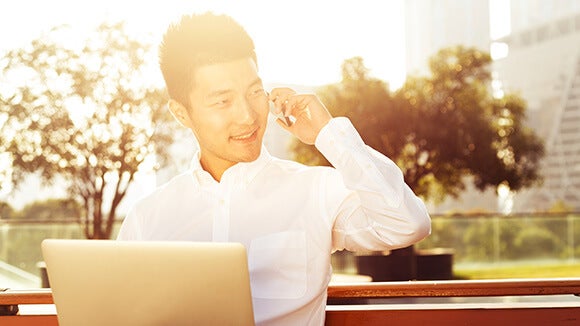 How did the global hiring market perform in 2017?
While economic conditions varied in 2017, most markets experienced at least modest growth, which boosted hiring and led to candidate shortages in certain sectors.
Europe begins to grow
The most significant change was in Europe, as the continent's economy and job market began to grow again following 10 years of stagnation. Strong business confidence and the onset of employment market deregulation spurred job growth as companies were freed up to hire different types of interim and contract roles, whilst the permanent market also recovered.
Belgian businesses entered a period of expansion and there was job growth across France. The Spanish economy was buoyant and unemployment fell in Portugal as opportunities arose in the IT, manufacturing and engineering sectors across both countries. The Netherlands and Germany both saw strong hiring levels, especially in the financial services sector.
In the UK, despite uncertainty surrounding Brexit and the General Election, many sectors hired extensively – although there was a shift towards contract roles as businesses sought to build agile workforces able to quickly adapt to changing economic conditions.
Middle East and Africa focus on local talent
In the Middle East, the total number of jobs declined but demand remained for highly skilled professionals. Both Africa and the Middle East saw a focus on nationalisation programmes as governments promoted hiring local talent. Returning nationals with international business experience were therefore highly sought after.
Asian countries face talent shortages
The job market in South East Asia remained active, due largely to new companies entering the market and the expansion of existing businesses, despite variable economic conditions. Vietnam and the Philippines faced ongoing talent shortages with many companies reaching out to overseas nationals to attract them back home with lucrative opportunities. Meanwhile in Indonesia businesses competed to hire high-potential, local bilingual candidates.
Japan also continued to face talent shortages as the government announced a record high in the job opening to applicants ratio, leading to strong competition for specialists across many sectors. In particular, professionals with artificial intelligence (AI) and Internet of Things skills and experience were highly sought after.
Despite some global economic uncertainty, China continued its growth momentum bolstering confidence and hiring activity. Digital, IT, fintech and e-commerce skill sets will continue to be in demand due to the national 'Internet Plus' strategy and companies' digital transformation projects. We also expect to see 12-18% pay rises for technology professionals in China in 2018.
Minimal salary growth in Australia and New Zealand
Australia and New Zealand's job markets were generally healthy and this looks set to continue in 2018. Of particular note were the booming infrastructure and technology sectors, leading to demand for project managers and engineers as well as cyber security and AI specialists. Although both countries are relatively close to full employment, we expect salary growth to be marginal in New Zealand and flat in Australia in 2018.
Digital expertise in high demand
As in previous years the trend towards digitalisation meant that professionals with digital expertise were in high demand across the globe. Cyber security and fintech were noticeable growth sectors and demand for big data specialists continued at pace as companies sought to implement new systems to benefit from the insights afforded by big data. Tech start-ups were active recruiters in, for example, London, San Francisco and Dublin, often competing against larger, more traditional companies by offering candidates equity stakes in the business.
Compliance and risk professionals sought after
Banks and financial services firms continued to bear the brunt of heavier regulation. This resulted in strong demand for regulatory and compliance skill sets along with risk, audit and legal. In 2018 we expect to see sustained demand for regulatory and compliance professionals, along with salary increases for these sought-after professionals.
Employers advised to be flexible
For those facing candidate shortages our advice is to be flexible and consider hiring professionals with transferable skills, even if they are not an exact fit for the job description. It's also vital for companies to streamline their recruitment processes, making them efficient and timely to avoid losing top talent to competitors. Employers should also be aware that salary alone will not attract high-calibre candidates as they are increasingly motivated by work-life balance, company culture, structured career progression and flexible working.