Partnering with Dress for Success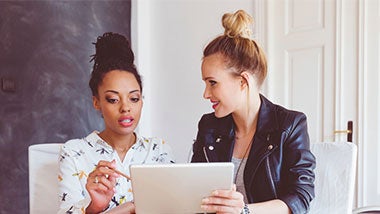 Giving back to the local communities in which we operate is a core part of Robert Walters' culture, which is why we are proud to support Dress for Success Sydney in its mission to empower women to achieve economic independence. Through this partnership, our consultants provide coaching and mentoring, helping women to successfully prepare for and succeed in the interview process.


Yingying's story

In her native China, Yingying was an expert in contracts and procurement administration, having gained over fifteen years' experience in the construction and fabrication industries. However, when she moved to Australia in 2016 as a skilled migrant, she struggled to find work. Her limited local experience meant that she lacked confidence in interviews and was unsure how to prepare a CV which met the expectations of the Australian market. After six months of unsuccessful job searching, Yingying approached Dress for Success Sydney for help with developing her career.
Empowering women through mentorships
"The pressure of wanting to impress can make it difficult for candidates to appear natural in an interview. says Claire Hunt, managing consultant at Robert Walters. "As you practice you get better, increase your confidence and develop muscle memory so that you can perform without appearing over rehearsed."

Through Dress for Success Sydney, Yingying attended several career workshops and mock interviews run by Robert Walters. With the help of her Robert Walters mentor, Claire Hunt, Yingying gained valuable insight into what hiring managers look for in interviews and how she could highlight her skills and experience.

"A professional consultancy like Robert Walters can breakdown what you are doing well at and what you need to improve, from posture, body language and other key elements that make the difference in an interview," explains Yingying.

With an increased awareness of the Australian market and a renewed confidence, Yingying was successful in securing a full-time position as a contract administrator in a construction company.

Yingying said: "I'd recommend that job seekers go to interviews well prepared as it makes such a difference. Do not underestimate the power of mock interviews and CV building sessions as they are a good opportunity to practice and maximise the chances of getting the job you want. A good CV will get you in the door, but a good interview can land you the job."

Claire said: "Watching Yingying's confidence grow through our mentoring sessions has been wonderful and I'm incredibly proud to have helped her find a role that she enjoys. Her success reinforces how something as simple as providing advice on how to make a great first impression can help transform a woman's life."
About Dress for Success
Dress for Success is an international not-for-profit organisation that empowers women to achieve economic independence by providing a network of support, professional attire and the development tools to help women thrive in work and in life. Since starting operations in 1997, Dress for Success has expanded to more than 150 cities in 27 countries and has helped nearly one million women work towards self-sufficiency. Dress for Success Sydney aim to help over 2,500 women in 2017. Dress for Success Sydney aim to help over 2,500 women in 2017.