Powering a community to fulfil its unique potential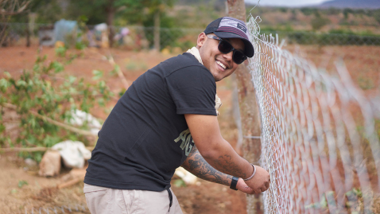 Since 2017, the Robert Walters Group has partnered with the Global Angels Foundation, a small international development charity, working to transform the lives of people living in the Tsavo region of southern Kenya.
Each year, we send eight volunteers to help with some of the local community's most pressing needs, from building a new classroom for the local secondary school to installing shade netting to protect crops from extreme rain and sunlight. Why? To provide the resources for Tsavo to be a self-sustaining community capable of fulfilling its unique potential.
Kiran Fraser-Neve, a London-based resourcing partner in our Resource Solutions business, volunteered for the trip to Tsavo, which took place in September 2018. Kiran tells us why he was inspired to volunteer, and why he thinks everyone should 'Step up and be an Angel'.
Why did you want to volunteer with Global Angels?
"Through the Group's partnership, I knew that Global Angels is doing a fantastic job in Tsavo and I wanted to get involved. The work that Global Angels carries out and their 100% promise that all donations go to the project really resonated with me and is a true testament to the charity's values."
How did you help when you were out there?
"As a group, we were able to help out on many of the projects that will ultimately enable Tsavo to become a sustainable community, including building a water tank and painting a farm building.
"We also visited the local school, where we were shown the new classroom, which is being built as part of our five-year partnership with the charity. This new classroom will provide a purpose-built place for children to learn who had previously been taught outside and provide opportunities for members of the community to become teachers."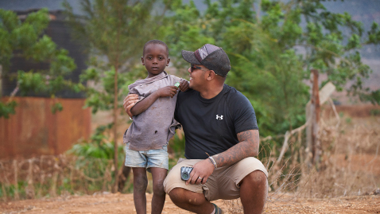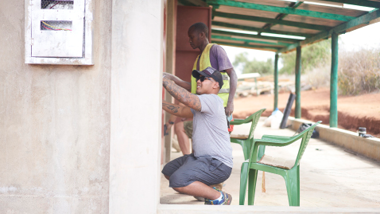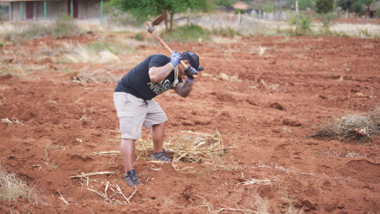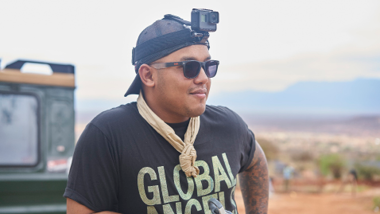 What was your most memorable moment from the trip?
"I think for me, the most memorable moment must be when we visited a local water pan — a small, fenced-in reservoir that collects and stores water during the rainy season. As soon as I got out of the vehicle, a little boy grabbed hold of my hand and walked with me for the whole hour we spent there. The whole community was friendly and welcoming; I will always be grateful that I had the opportunity to be a part of that."
And your key takeaway?
"Having the unique opportunity to be able to participate in an experience like this highlighted to me how much we take things for granted. The people of Tsavo work really hard just to maintain an existence and this makes them so much more grateful for simple, everyday things, such as access to food and water, electricity and transport — things we just take as a given."
What have you learnt from the experience?
"I have learnt that I want to be more proactive, to push myself to achieve more with all the advantages I am fortunate enough to have, and that I want to do more good by helping others less fortunate than myself."
If you could sum up your experience in one word, what would it be?
"Overwhelming."
Follow us on Instagram to learn more about our work with Global Angels.