Powering a new generation of UK artists to fulfil their unique potential.
The Robert Walters Group is proud to partner with UK Young Artists and the Saatchi Gallery in presenting the Robert Walters Group UK Young Artist of the Year Award. The award will help discover and champion the work of exceptional young artists whose work and vision represent contemporary Britain.

From an open call across the UK, we're providing a platform for ten finalists whose work demonstrates a strong and original voice, and is of exceptional artistic quality. In the process, we're looking for artists who represent the UK's richly diverse population and embody the experiences of their respective communities — artists who create bold, unique pieces of art that reveal their own perspectives and experiences, and who represent original viewpoints that will start new conversations across the UK art scene.
Finalists will have the opportunity to showcase their work at a VIP awards evening on 7 October 2019, hosted at London's prestigious Saatchi Gallery, where prize winners will be announced.
About the prizes
FIRST PRIZE | £10,000
The winner of the Robert Walters Group UK Young Artist of the Year Award will receive a £10,000 cash prize, courtesy of the Robert Walters Group. In addition, his or her work will be displayed at the Robert Walters Group head office in London for a period of twelve months following the award, and at an international presentation with UK Young Artists in 2020.
SECOND PRIZE | £5,000
A second-prize winner will also be announced at the awards evening and will receive a £5,000 cash prize, courtesy of the Robert Walters Group.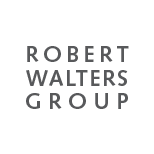 ROBERT WALTERS GROUP
Robert Walters Group is a global recruitment group committed to powering people and organisations to fulfil their unique potential. With vast experience in helping professionals grow their careers, Robert Walters Group is now aiming to help emerging UK artists express their unique voices and launch their artistic careers. For more information, visit www.robertwalters.com.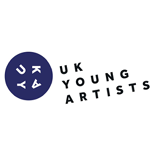 UK YOUNG ARTISTS (UKYA)
UK Young Artists (UKYA) is a registered national charity that champions the next generation of creativity, supporting collaboration and intercultural dialogue, ensuring a vibrant and diverse creative future for the UK. We develop artists' practice through cross art form opportunities and celebrate creativity at national & international festivals. Learn more at www.ukyoungartists.co.uk.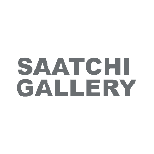 SAATCHI GALLERY
Saatchi Gallery was founded in 1985 with the aim of bringing contemporary art to as wide an audience as possible and making it accessible by providing an innovative platform for emerging artists to show their work. Since moving to Duke of York's HQ in 2008 the Gallery has welcomed over 1 million visitors a year and is one of the world's leading museums on social media. Entry to all Saatchi Gallery curated exhibitions is free. For more information, visit www.saatchigallery.com.