Key dates and information
Below, you'll find important information regarding eligibility criteria and important dates for this year's award calendar.
Monday, 15 July 2019
Call for entries open
Sunday, 1 September 2019
Deadline for entries
Monday, 23 September 2019
Ten finalists announced
Monday, 7 October 2019
Exhibition and awards evening in London
Selection criteria
Judges will be looking for works which reflect the following three pillars of this year's competition: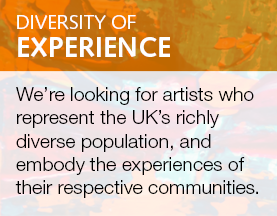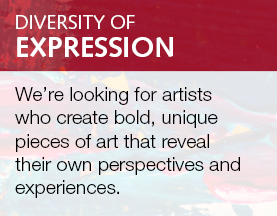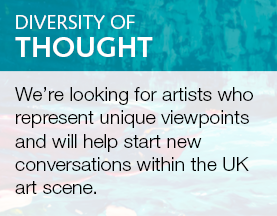 In addition to satisfying the requirements above, successful artists will demonstrate a strong and original voice with exceptional artistic quality.
Eligibility criteria
Artist eligibility
Artists must be aged between 18 and 30 years old (on or by Sunday, 1 September 2019) and must be allowed to work or study in the UK at the time of making this submission. If shortlisted, you must be available to attend the awards evening in London on Monday, 7 October 2019.
Accepted media
Artists must be working within one of the following fields:
APPLIED ARTS
Ceramics, glass, textiles, jewellery, printmaking
DIGITAL ART AND MOVING IMAGE
Film and artist video
FINE ARTS
Fine art, photography, installation, site-specific work, sculpture
Fees and costs
The Robert Walters Group will provide a stipend of £200 for each of the ten shortlisted artists to attend the awards event in London on Monday, 7 October, and will cover all shipping costs for works to be delivered to and from the Saatchi Gallery.