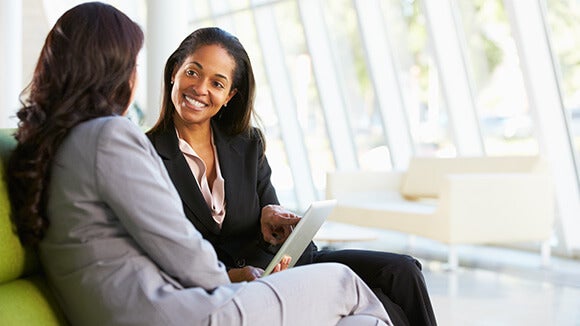 Global hiring trends
Overall the global hiring market was buoyant in 2018, with most markets reporting an increase in hiring due to positive economic conditions and employer confidence. Many markets continued to face candidate shortages, especially in relation to bilingual professionals and those with specialist digital skills.
Across Europe, the recruitment market went from strength to strength in 2018. In France, we saw an increase in investment and hiring across all sectors as the business-friendly government eased employment regulations.
Businesses in Belgium expanded and hiring in Germany and Ireland increased across multiple disciplines. In Spain, we saw greater demand for bilingual candidates, especially for accounting and human resources roles.
The positive economic climate led to a candidate driven market in the Netherlands, with candidate shortages especially acute at the junior to mid-level. Switzerland remained the outlier with only minimal shifts in hiring volumes in 2018.
In the UK, employers faced candidate shortages as professionals proved reluctant to switch roles due to the uncertainty surrounding Brexit. The technology industry continued to grow and hire aggressively.
Across Africa, there was a surge in demand for returning professionals with international experience as businesses sought to implement international best practice and support government nationalisation policies. Businesses in the Middle East also focused on hiring local talent in support of nationalisation programmes and hiring was up across the region.
South East Asia experienced a buoyant recruitment market in 2018, with rapid growth across Indonesia, Philippines, Thailand and Vietnam. This was driven by foreign direct investment and the continued entry of multinational companies. In comparison, hiring in Singapore and Malaysia was modest and stable as companies sought fewer but better-skilled professionals.
In Japan, local and foreign companies competed for bilingual candidates with international experience, putting pressure on this already scarce talent pool. Overall the market remained candidate driven and this will continue in 2019.
Greater China experienced strong economic growth in 2018, boosting employer confidence and hiring activity across the region.
Global shortage of digital skills
The global demand for digital and technology skill sets continued apace and shows no sign of slowing in 2019.
In Australia, digital transformation was prevalent across many industries leading to sustained demand for development and digital specialists. Similarly, in South East Asia, digitalisation remained a key trend with cyber security, big data and AI specialists highly sought after.
In San Francisco, blockchain and cryptocurrency were growth areas, and start-ups utilising machine learning and AI continued to attract talent as candidates sought to be on the cutting edge of technological advancements. In Japan, roles related to data utilisation, AI development/deployment and infrastructure, rapidly increased across all industries.
Across Greater China, demand for top-tier talent experienced in high-tech and digital transformation projects outstripped supply. Candidate shortages were also a concern for the UK's growing technology industry as businesses faced stiff competition for software developers and engineers.
Risk and compliance talent in high demand
While hiring across the banking and financial services sector varied by region, there was widespread demand for risk, compliance and legal talent.
Regulatory pressure in the UK and Australia led to high demand for compliance and risk professionals and this is set to continue in 2019. In Germany and Ireland, we expect to see even greater demand for regulatory professionals across risk, audit, compliance and legal, as the UK is scheduled to exit the EU in 2019.
Advice to employers
With talent shortages set to continue in 2019, we advise companies to streamline their recruitment processes to avoid losing out on top talent. Hiring managers should also clearly articulate the company's mission, strategy and values at interview stage to differentiate themselves from the competition. In addition, for scarce skill sets, employers are advised to hire ambitious, fast learners, even if they are not an exact fit for the job description.
Retaining staff will remain a top priority in 2019 so, on top of paying competitive salaries, employers should continue to invest in learning and development, benefits packages, flexible working and employer branding.
For more hiring trends and salary information download one of our Salary Surveys today.